CCTV
We have the ability to camera sewer, stormwater and other pipelines and conduits from 100mm through to 2 meters, and above. We regularly perform council SW acceptance surveys for plumbers and civil contractors, water authority sewer dilapidation surveys for construction contractors and general pipeline investigation surveys, please contact Geoff if you require more detailed specifications than those listed below.
CCTV Pushrod Camera
We have two Ridgid Seesnake 325' Pushrod drain cameras. Pushrod has self-levelling head and is capable of surveying pipelines from 100 mm up to 150 mm. We are also able to locate the camera head with our locator and provide a CCTV report done in the Ridgid SeeSnake software on a USB stick on completion.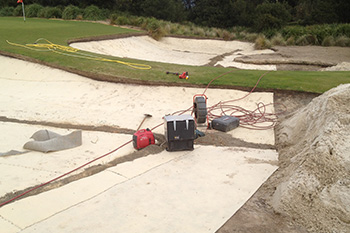 CCTV Tractor Camera
We use the IPEK CCTV Supervision system and Rovion systems which can operate in drains from 150 mm through to 2 meters. The units have pan and tilt function to check joins and defects and all reporting is done through Wincan V8 recording software. A full WSAA report is put on a USB stick on completion of the job.